Our Services:

Network Integration Services

Integrating all the features of today's technology systemsprovides useable technology solutions for your employees by turning ordinarytelephones and computers into Information Tools for your workforce.

We can assist you in meeting your challenging technology goals the way we have other Corporate 500 organizations such as: BarnettTechnologies Inc., Ryder Systems Inc., Raytheon, IBM Global Services, GeneralElectric, United Airlines, University of Miami and Nova Casualty Insurance.

Business Telephone System Installation, Sales & Support

Sales & Support of legacy and new technology phone systems utilizing VoIP technology as well as unified communications.

Security Control, Access & SurveillanceNetTech provides design stage to the supervision and finalization of the system installation necessary to control access, provides surveillance and monitoring to protect your greatest asset -> your personnel.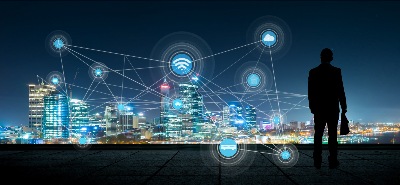 Through the use of various technologies these systems can be brought together to simplify management and oversight of your physical security needs.We can provide your organization with: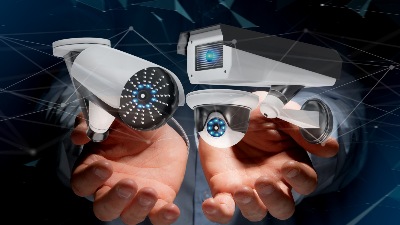 Physical SecurityRisk Assessments, Operational Security Reviews, CATV, CCTV Access Control,Paging, Audio, Cabinets and Racks andother Accessories

Should you require site protection we can arrange for onsite security, live video monitoring or video patrolling services.

PremiseDistribution Cabling Solutions:

Fiber Optics and Copper Cabling
NetTech Services & Consulting, Inc., offers a wide variety of wiring solutions customized for each and every customer according to their requirements. We prescribe to the highest standards to ensure superior network protection for you and your mission critical applications. NetTech provides a complete array of structured cabling solutions that include fiber optic, copper, wireless, and CCTV integration. Additionally, we provide service and support to a diverse customer base that includes:

WiFi Site Surveys·
Network Audit & Analysis·
Cellular Distributed Antenna Systems·
CCTV Upgrades/Designs·
Data Center Design·
POS Installations and Service·
Network Engineering·
VoIP Sound Systems·
Valcom Paging·
National and Local System Roll-out·
Business Telephone System Design,
Installation& Support:
Avaya, Toshiba,·
Nortel Option 11-81C,·
Norstar (BCM), Merlin, Magix and many more.
Project Management:

With years of experience in telecommunications management, our associates have managed small, medium and large scale local, regional, national and global projects.

Our personnel have extensive telecommunication backgrounds in finance, banking, transportation, government, manufacturing and medical fields. Whether it's a small LAN installation, WAN design, disaster recovery planning, risk assessments, business continuity planning, inventory management project, telephone system installation or relocation of your facility.

Telecommunications project management requires individuals who have sound technical background, financial understanding and leadership NetTech's technical staff and resources have a broad range of knowledge and experience ranging not only in the telecommunications industry but also in the education, financial, government, health care, manufacturing, and transportation. This enables our staff to quickly assimilate with staff and begin developing and tracking a project plan.

That makes NetTech a dynamite organization that understands technology and business requirements. We are offering the following services: Design and implementation of local/wide area networks and distributed information systems Internet/intranet design and implementation services and Project management of large-scale projects.

We provide weekly updates through executive style staff briefings and presentations. After successful project completion and cut-over, NetTech transfers the knowledge required by your staff to enhance, maintain and support the current or new systems.